Whether you're a regular adult store customer, a "once in a while" kind of shopper, or it's your first time entering a store like this - you can always find something different, new, and unique-looking in the toy section (or elsewhere). The pleasure product industry is always expanding and innovating the products that are available to consumers, and at Excitement Adult Stores we keep up with the trends.
We love our classics, but we also carry the newest toys on the market. We have a huge inventory, and there's something available for everyone. That something might end up looking different than you expect!
Keep reading to check out some current unique finds at the adult store, you might be surprised at how some of them are meant to be used!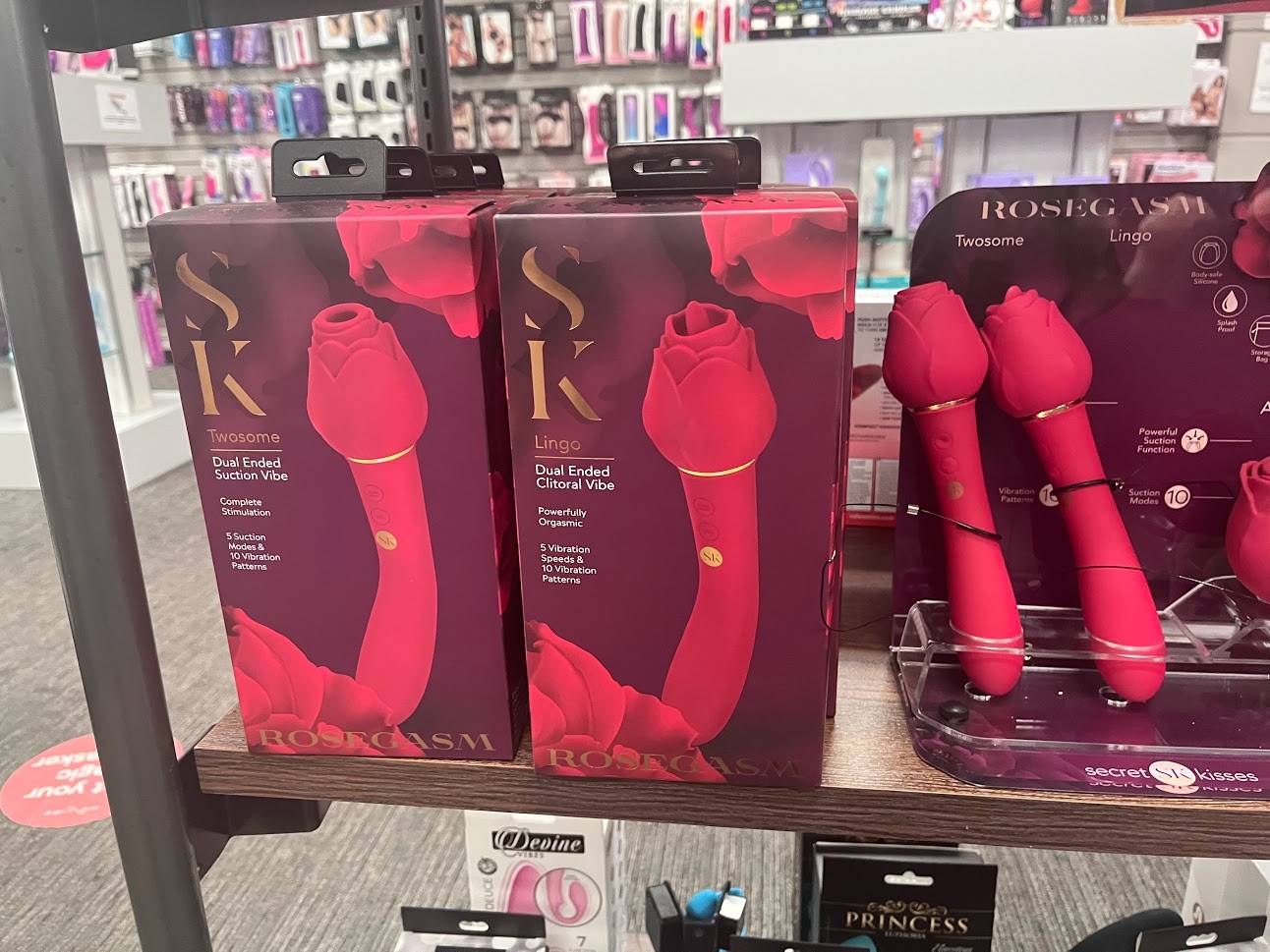 I'm sure you're already familiar with the epic and internet famous rose vibrator. Well, if you liked that toy you're going to LOVE this one! One on end of this toy there is the classic version of the rose to be used externally on the clitoris for a beautiful sucking sensation - and on the other end is a sleek and curved handle designed for internal use. It's the best of both worlds and you basically get two toys in one!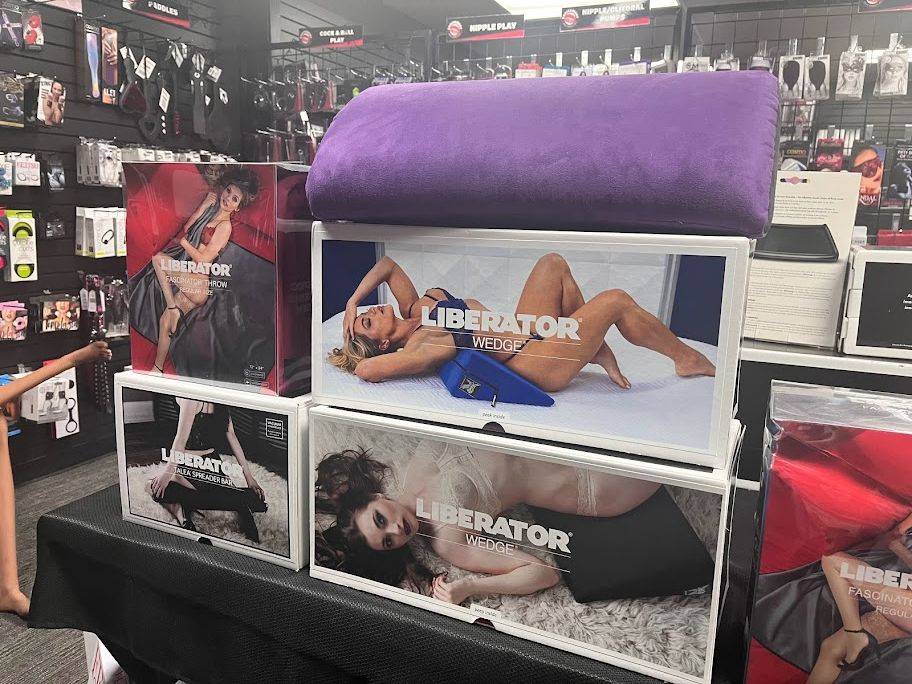 You might not imagine coming across cushions or furniture while shopping inside an adult store, but alas Liberators aren't just any cushions or furniture. These products are specially designed to assist in and enhance certain positions during sex. They'll work to slightly lift your pelvis for increased comfort or depth of penetration, they can be used with restraints, and even decrease mess in the case of the fascinator throw. These are the perfect additions to make to your bedroom adventures.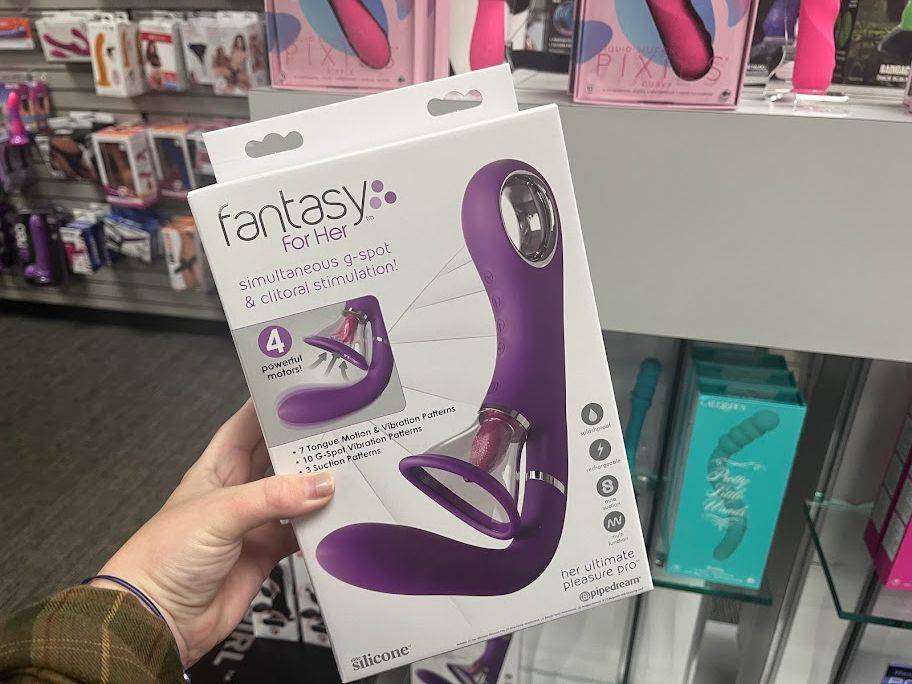 At first glance you might be confused about how exactly this toy works - and understandably so, because truly the answer to the question "what does this toy do?" is… everything. This new Fantasy for Her toy is designed to suck, lick, vibrate and dual stimulate. It works internally and externally at the same time, providing deep and rumbly vibration internally and suction with flicking externally. It's a beautiful mix of sensation!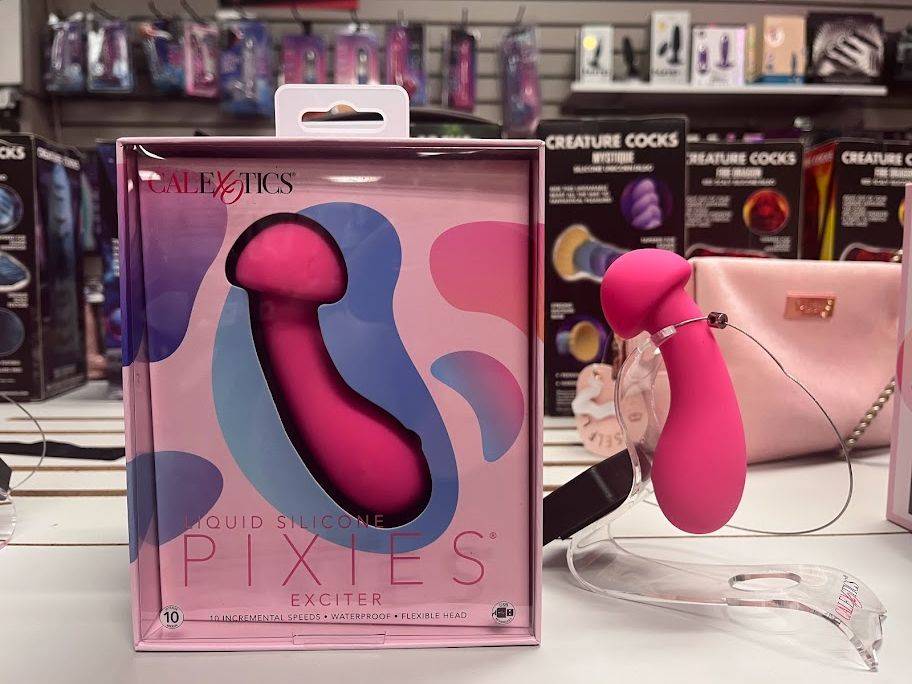 This adorable mushroom shaped vibrator doesn't look like a sex toy at all, and that's the beauty of it! This all-silicone clitoral vibrator is magnificent in its simplicity, offering a nice clitoral vibration in a discreet and ADORABLE package. Pick up this unique find if you want a fun but practical addition to your nightstand.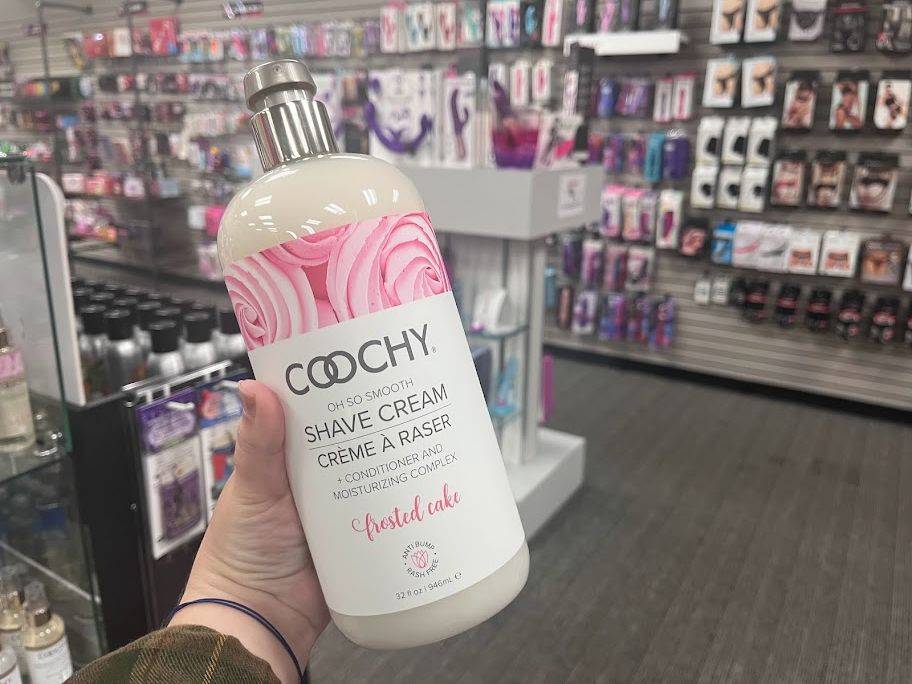 If you think adult stores are limited to sex toys alone, you'd be wrong. We also carry a whole host of wellness products similar to this cult favorite, Coochy Cream. This is a soft, soothing, and conditioning shaving cream specifically designed for use on the genitals (outside only, though!) It decreases discomfort and leaves your skin with a soft and soothed finish. We have people come in for this product alone, because they refuse to use anything else!
I just love the versatility of sex toys, and how innovative and creative you can get with them when it comes to your sexual pleasure. There's a whole world of sensation, play, and adventure out there! At Excitement Adult Stores are here to deliver it right to you!
If any of these products pique your interest, be sure to check out any of our locations (or shop online!) where you'll find products like these, and so much more.
We can't wait to have you!
Click here to shop the items featured above