We get it! It can feel really overwhelming to walk into a sex shop or scroll through a page of products and have no idea what you're looking for. Maybe you just want to try something new but you've never used a vibrator before! When you go to browse, there are just so many to choose from and you don't even know where to start. I get this a lot. You're not alone and this is where we come in! 
Our highly knowledgeable staff will usually work to narrow it down for you by asking a few broad, non invasive questions about what you're seeking. From there we show you some options based on your preferences. It's fun! We are here to help.
Here I'll break down some basics in shopping for sex toys, and offer some suggestions for "beginners".
When choosing a vibrator to put in and around your genitals, considering the material it's made with is important. Non-porous materials like silicone, ABS plastic and glass will keep you safe from trapped or leeching harmful bacteria.
Depending on your needs, you might also want to consider whether you want your new vibrator to be battery operated or rechargeable. There are pros and cons to both! Rechargeable toys are typically more powerful, longer lasting but they require more time to charge after they die. When a battery operated toy dies, you can just quickly swap out the batteries and you're good to go. Battery operated toys also tend to be less expensive.
Excitement's Recommendations
There are a few key features I look for in vibrators that make them excellent for people who have never used one before. One word - versatility. It's hard to know what you will like if you've never experienced a vibrator before! So - I suggest going with something that will work well in multiple ways, giving you the opportunity for full exploration! I also suggest going with something that has a motor with a wide range of speeds. You don't want something that starts off really strong and only gets stronger. On the flip side, you don't want something that starts off weak and doesn't get much stronger from there. You'll want a full range to play with!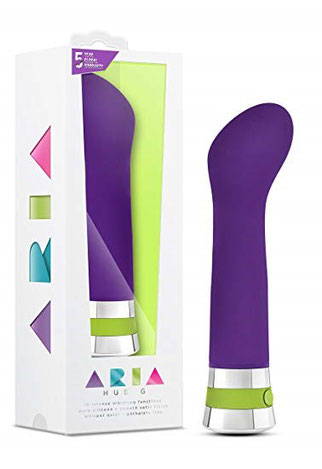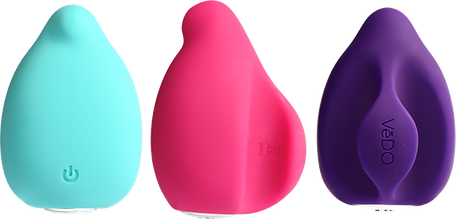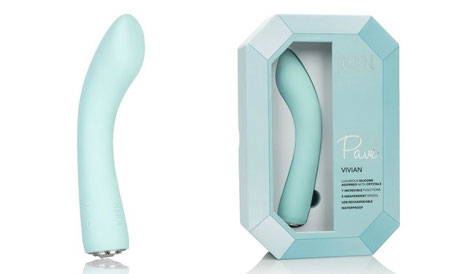 My final tip is to come in to one of our locations to play around with our testers and chat with our staff members. Playing with testers is a huge bonus to shopping in store rather than online. Actually seeing, feeling and hearing the toy before you buy it can give you really important insight into how well it will work for your unique desires and needs. Chatting with our staff members might feel awkward or weird at first, but I promise almost all of us have been where you're at. Our job is to help you and we actually really enjoy doing it!
Enjoy and have fun!