There is a relatively new type of toy that has recently hit the market. They're being put out by a couple different brands and they all are geared toward the same kind of stimulation : replicating oral sex for vulvas. They use suction, mechanical tongue flicking, and/or vibration to simulate sensations related to oral sex!
I'll admit - in the past I've been pretty skeptical of these toys. I'm usually skeptical about toys that try to do more than one thing, or do too much (meaning they have crazy extra mechanical functions). I just found it hard to believe they could mechanically replicate a tongue and do it well. However, these ones have really been a huge hit with our customers and reviews are highly promising. After we got these in stores, my opinion started to shift. These are really great toys! They're strong, high quality, and deliver innovative technology that isn't cheap and gimmick-y. 
Here I'll get into the options we carry at Excitement...
Pipedream's Fantasy for Her: Her Ultimate Pleasure
By far our most sought-after option, Her Ultimate Pleasure was made somewhat viral on the internet and is very highly esteemed. This toy is a pussy pump, g-spot vibe, and tongue all in one! I think the best combo is of the pump and tongue being designed to use together (although the pump is detachable). The vibrations of the g-spot end are strong and rumbly, and the tongue comes with extra sleeves for added textures!
●     Rechargeable
●     Silicone
●     Waterproof
●     Multi-function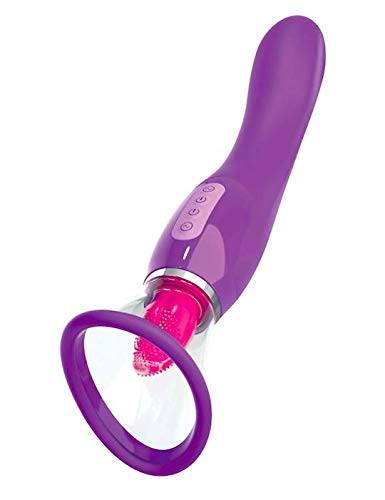 A hot product of this year - the Trinitii by NuSensuelle also utilizes the sweet combo of suction and tongue-flicking but in a smaller and more compact toy. It has an ergonomic handle and easy to use buttons to independently control each function.
●     Rechargeable
●     Silicone
●     26 functions all together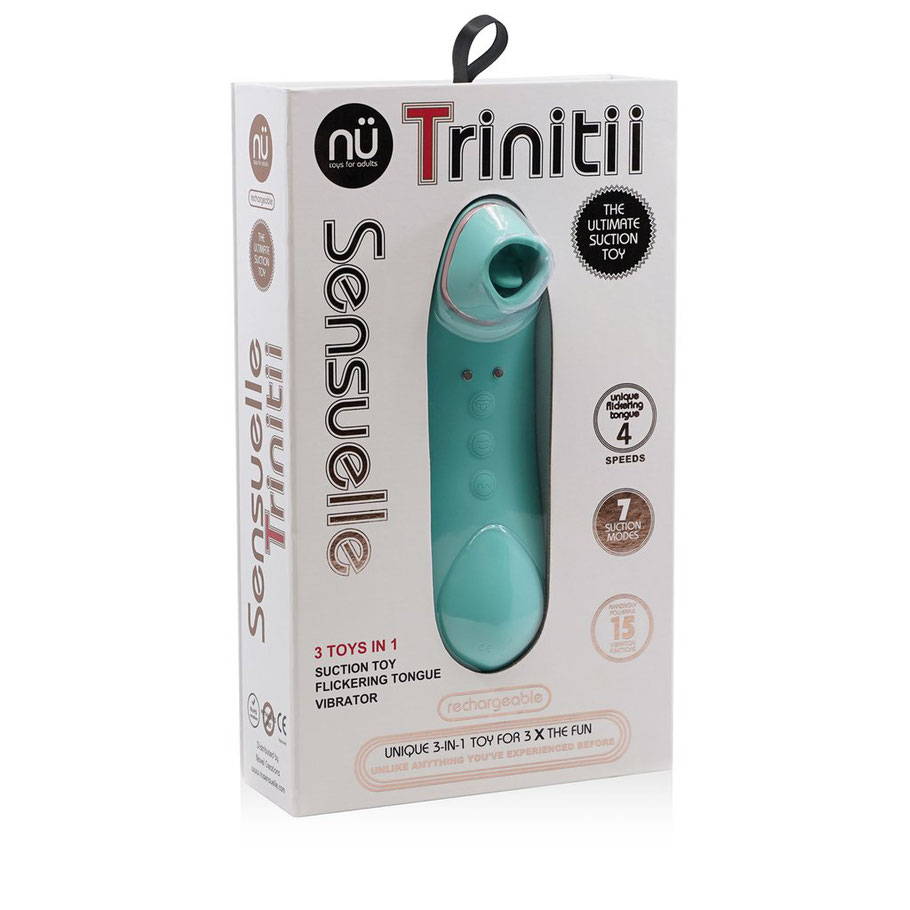 Blush's Aria Flutter Tongue
What sets the Flutter Tongue apart from the other toys in this category is mostly its size and shape. It's much smaller and egg shaped without much of a "handle". However, like the others it utilizes the suction/tongue flicking as well. The name of this toy is an extremely accurate description as the tongue truly does flutter rather than flick. A common issue with other tongue-toys is the mechanical crank of the tongue. This toy does just the opposite. It's a very soft and fast flutter - and the suction nozzle is also soft and squishy unlike the others.
●     Rechargeable
●     Silicone
●     Splashproof
●     7 functions
●     quiet
If this is something you think you're vulva might like to experience - come in and see some demos, talk to our staff, and pick one out! You deserve a fun new toy! ;)