Are you looking to spice up your sex life? Maybe try something new… maybe something that will make everything feel a little more sensitive? Well lucky for you we have options. For a variety of situations and body-types, odds are we carry something that will work for you. It's one of the most common questions we get asked - "what's something that will make me more/less sensitive". There are so many tools at your disposal that could aid in your desire for longer-lasting or more sensitive experiences. I'll break down your options into three categories - topicals, toys, and pills - and offer my recommendation for each!
Topical sensitizers are used to draw more blood to the applied area, making that area more sensitive and erect. These are typically applied lightly to the clitoris or the head of the penis. Topical desensitizers do the opposite - they use a small amount of a numbing agent (either lidocaine or benzocaine) in order to slightly limit the sensitivity of the applied area. These are typically used on the penis of someone who wants to delay ejaculation. (side note: using numbing creams in an attempt to limit pain during penetration is generally unsafe and can lead to injury)
Recommendation:
1. Creams - High Climax
2. Oils - OnforHer 
3. Sprays - SystemJo Prolonger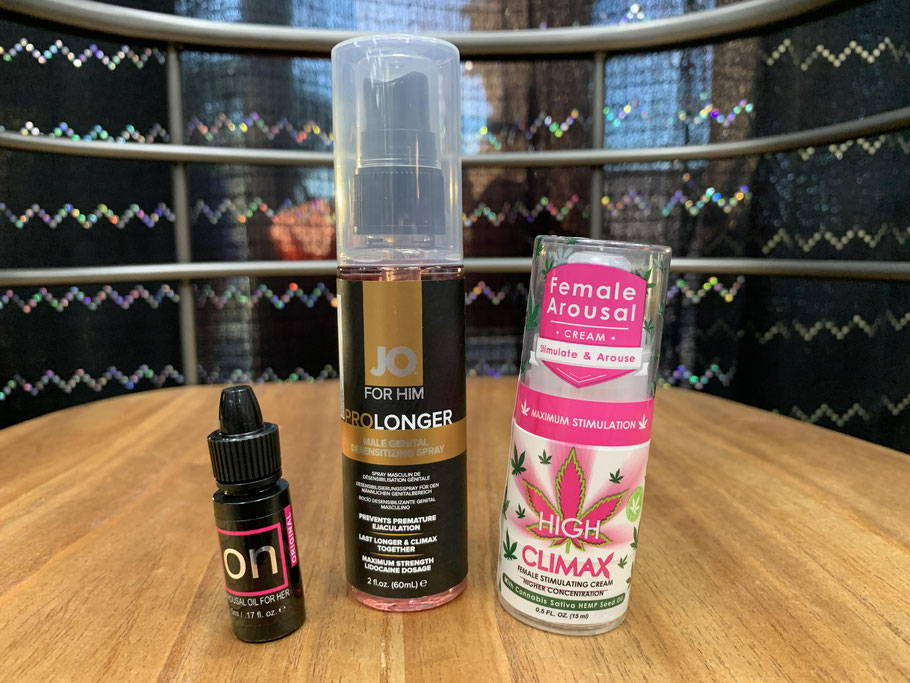 There are a few types of toys on the market that are helpful in the realm of sensitivity. These toys usually deal with blood flow in order to manipulate sensation. For example, a cockring is worn tightly at the base of the penis to restrict blood from leaving the erection. This way the erection can last longer and be stronger. Penis pumps work similarly in that they promote blood flow to the penis but we also carry pumps designed for vulvas, the clitoris, and nipples! 
Recommendation:
1. Pumps - Bloom pump & Vedo Penis Pump 
2. Rings - Calexotics Link up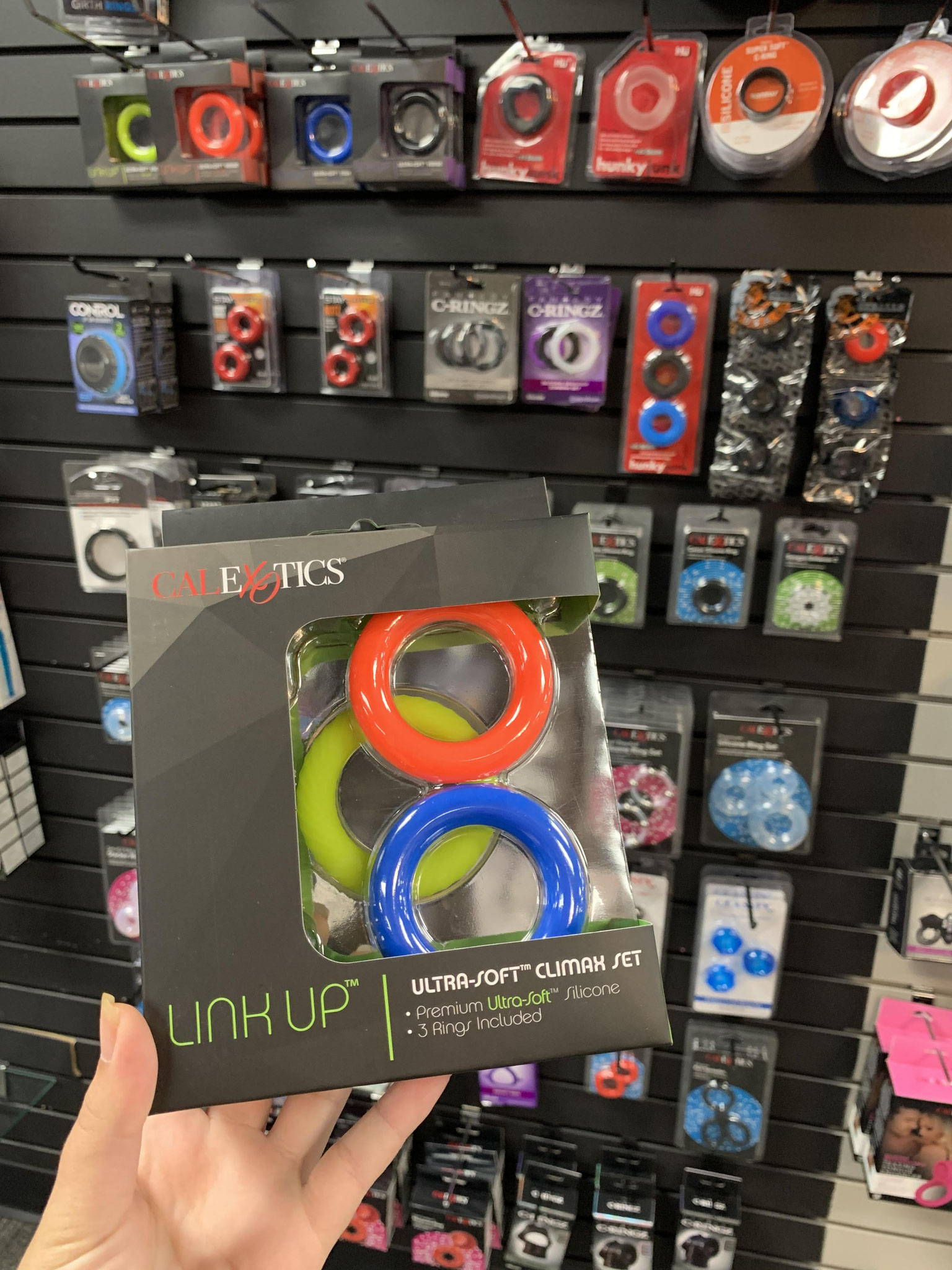 At Excitement we also carry a wide variety of herbal enhancement supplements. These are pills that deal with blood pressure and ultimately promote blood flow to the genital area.Remember! Increased blood flow = increased sensitivity! Some folks find these pills helpful for erectile dysfunction, while others just enjoy the extra sensations and ease. We carry pills marketed towards men and women, however the ingredients don't differ too much between the two so they really can be used by anyone regardless of gender. They are herbal proprietary blends, so they have varying degrees of effectiveness depending on the individual. (Sidenote: we suggest staying really hydrated in order to avoid getting a headache and speaking to your doctor if you have any health concerns about these supplements) 
Recommendation:
1. Rhino Pills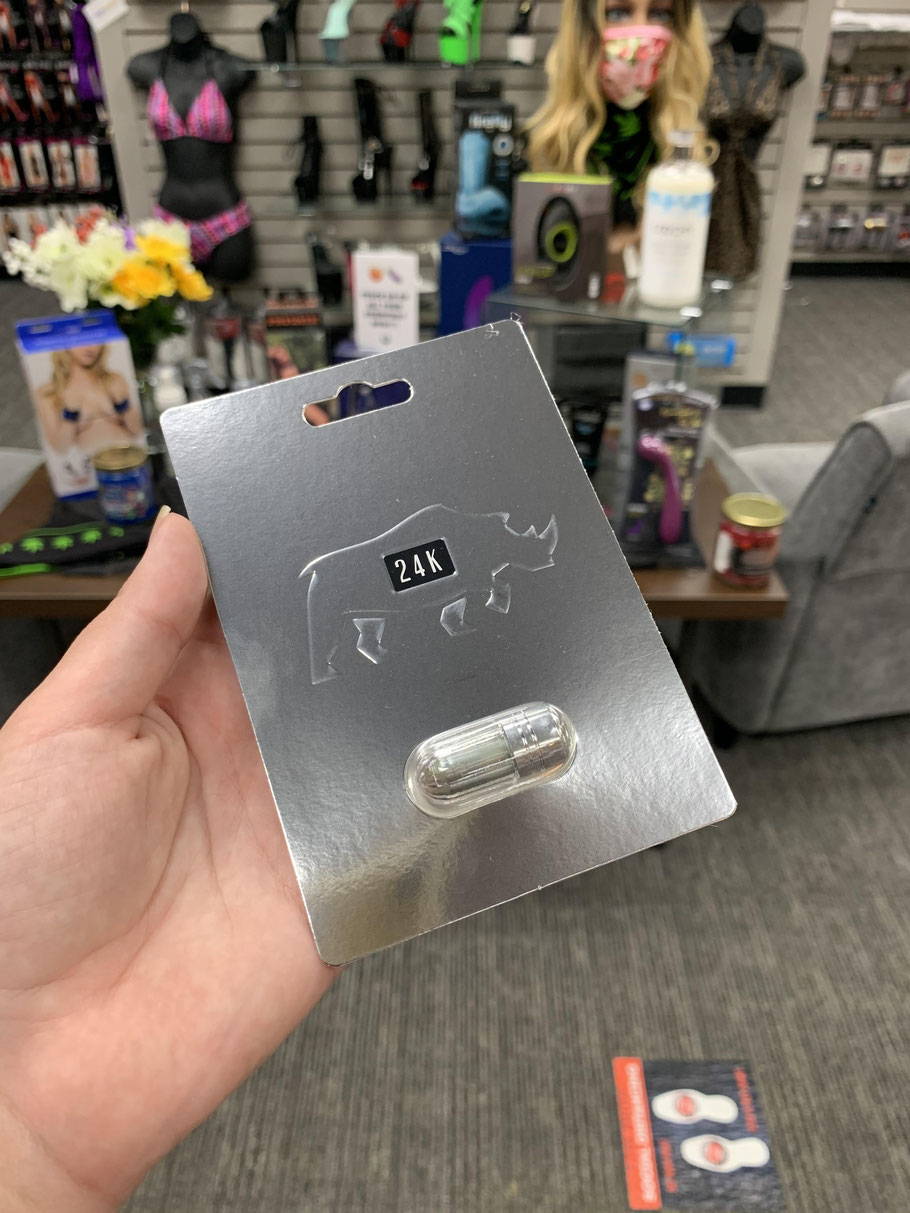 As you can see, there are a lot of methods of enhancement to choose from here at Excitement. With so many products on the market, it can be difficult to decide which ones are best for your unique needs. That's why we're so excited to help you narrow it down and eventually try something new! Our staff is eager and ready to answer any questions and relay their recommendations. We can't wait to have you!