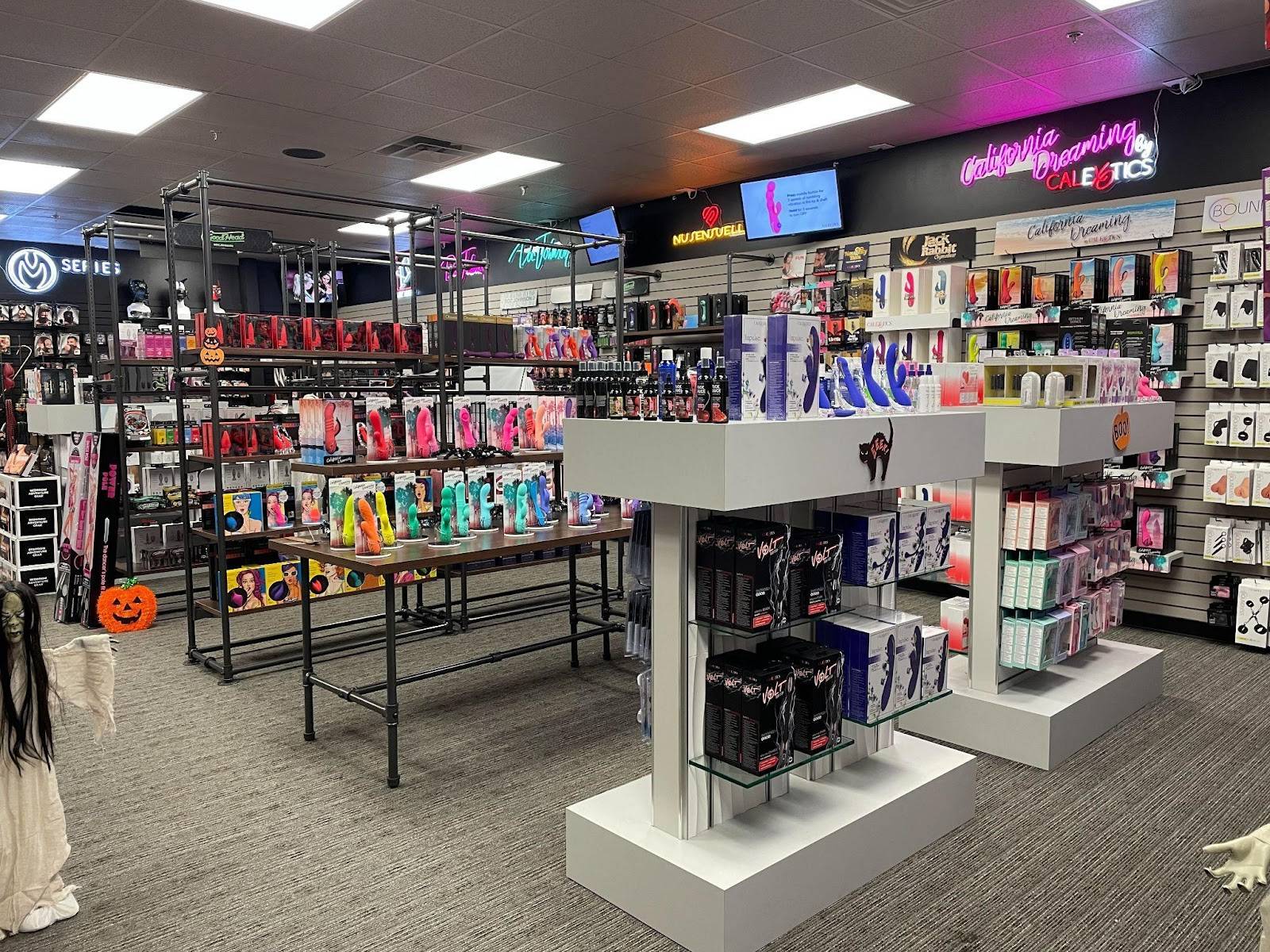 We are so excited to announce the grand opening of Excitement's King of Prussia location! After the successful launch of a new Excitement Smokin' branch in the same location, we decided to bring sexy fun to the area too. Now, the local community has access to a safe, stocked and progressive adult store to serve all their pleasure needs.
In order to introduce our new location, this article will serve as an overview of what our adult stores offer. Keep reading to learn about the sections of products we carry, what you'll find when you visit, and some common misconceptions about adult stores!
Vibrators, Dildos, Butt Plugs, and MORE
In our new KOP location you'll find the same wonderful inventory of pleasure products available to you in our other stores. Our shelves are stocked with fun toys, accessories and personal products for all your pleasure needs. In each section you'll find multiple options of brands, colors, styles and price points so that you can personalize your shopping experience.
From internal and external vibrators to butt plugs and anal beads to penis strokers and even full size dolls - you're bound to find what you need! Here's a quick overview of sections you'll find available in store:
Health & Wellness
Soft Vibes
Hard Vibes
G-spot Vibes
High End Vibes
Anal Toys
Strokers
Cockrings
Couples Toys
Wands
Air Pulsation
Lube
Massage
We truly have something for everyone!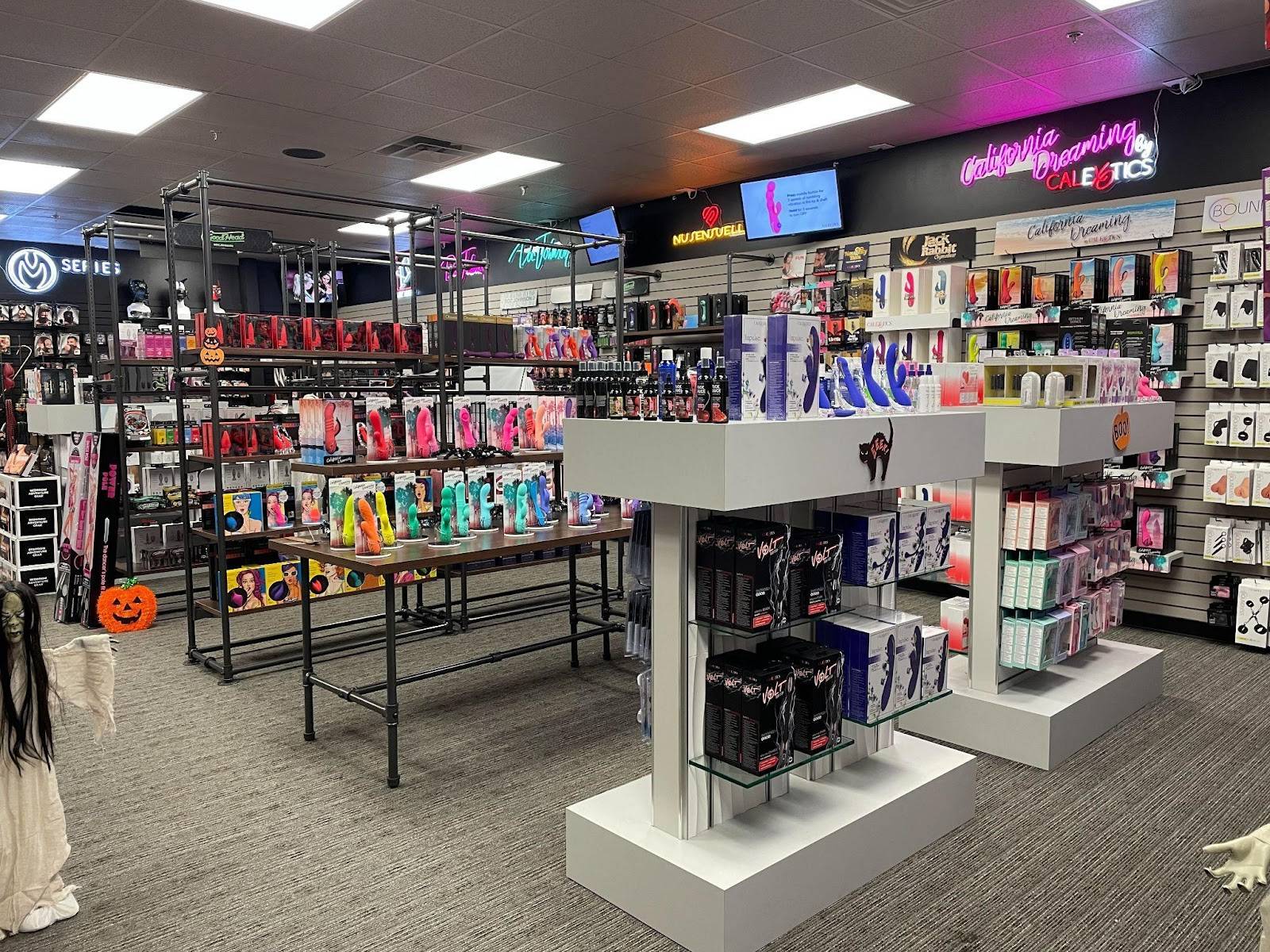 With all those amazing options and sections in store - I didn't mention a kink room, but that's not because it's not included! Quite the contrary, in KOP our BDSM section is truly off the charts; it deserves its own unique recognition.
In this section of the store you'll find restraints, impact play toys (such as whips, floggers and paddles), blindfolds, sex machines, and even furniture! There's really nowhere else in the area you can find this kind of selection of high quality and versatile kinky products.
Speaking of quality, the brands we carry are the best of the best. We love the variety and high end quality of our BDSM products and we work closely with the brands to ensure our customers are getting what they deserve.
You won't want to miss this section!
And finally, because we're new to the area I'd like to introduce you to a general overview of Excitement Adult stores. Because, honestly we're probably not what you'd expect from a sex shop.
At Excitement we value inclusivity, respect, education and sex positivity. The dark, seedy sex shops of the past are gone and Excitement showcases the bright progressive future of pleasure product stores. We hold a high standard!
We hire a staff of passionate, knowledgeable and friendly individuals who are eager to educate and assist you with any questions or concerns you might have while shopping. We style and section our store based on pride and inclusivity - and we place our focus on the customers and their needs.
We are inclusive of the LGBTQ+ community and make it a point to be involved in the communities we serve by attending local Pride events, and hosting educational events and workshops.
We work hard to ensure that when you shop in any of our locations, you are met with a warm and inviting energy that helps you feel comfortable and safe in shopping with us.
Sound like fun to you? If you're local to the King of Prussia area, we are so excited to welcome you to this brand new location. Grab some friends or lovers and stop in to explore this unique and exciting addition to the shopping center!