One of the most common questions I get asked is "which toys can we use together?". My typical answer is "well.. All of them!". While literally any toy can be incorporated somehow into sex with a partner, there are some toys or combinations of toys that are a little more couples friendly. I personally try to make a game out of trying each new toy I get with my partner to see how combinations of sensations differ! However, when most people think about couple friendly toys they think of vibrating cockrings. These are obviously so fun but I'll bet we can get a little more creative :) Here are 5 toys you should consider trying out with your partner!
The chorus is a wearable C-shaped toy designed to be worn inside the vagina during penetration. It's the newest one on the market (and from the original creators of the C-shaped toy) which means it's the most high-tech and intuitive! It comes with the newest features including a squeeze remote, bluetooth capability, and touch-sensitive controls. The touch-sense mode is what I am most excited about with this one. It creates a truly hands free experience by allowing you to increase intensity just by touching or rubbing against the sensor!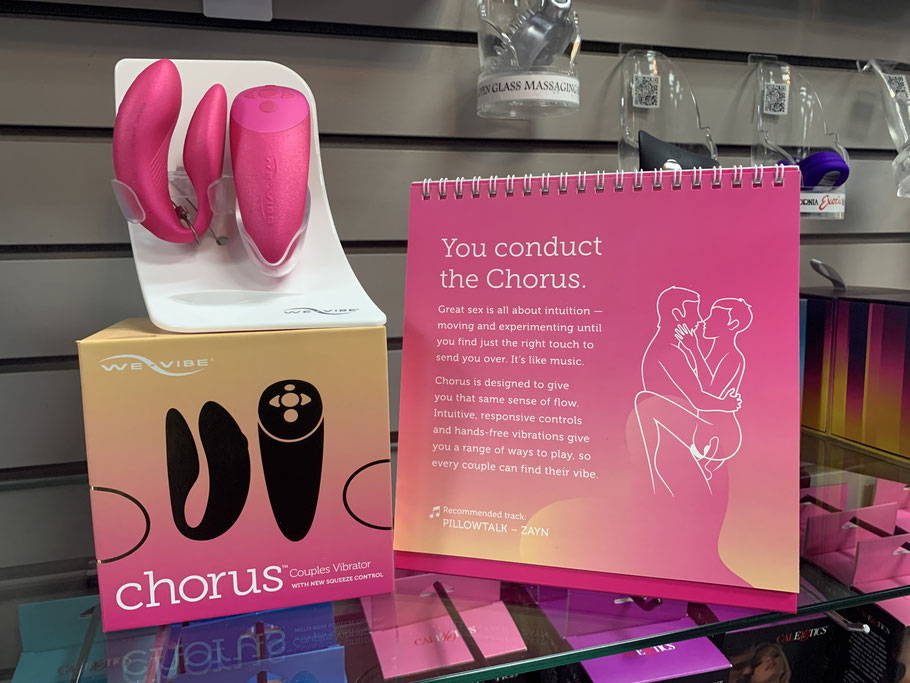 Vibrating cock rings are a fun option because they add the perk of vibration to the pre-existing benefits of a cock ring (longer, harder erections). The Vedo line is by far our most popular and they come in a bunch of different styles. They have the best motors within a pure silicone ring. The different styles offer different variations of sensation from focused, pinpoint stimulation to broad, encompassing stimulation.
Have you ever considered adding a butt plug to the sex you're already having? Wearing a plug during any other play (penis/clit stimulation, vaginal penetration, etc) can be a huge game changer. The BVibe triplet is a beaded plug with a crazy strong motor that your partner can control with a remote!
The Melt is the only air pulsation toy that was specifically designed to work well during partnered sex. Its ergonomic shape makes it almost effortless to hold and the tip's opening is shaped in a way that allows it to hug the clit without interruption. This gives you the option of adding the already amazing sensation of air pulsation to your partnered sex!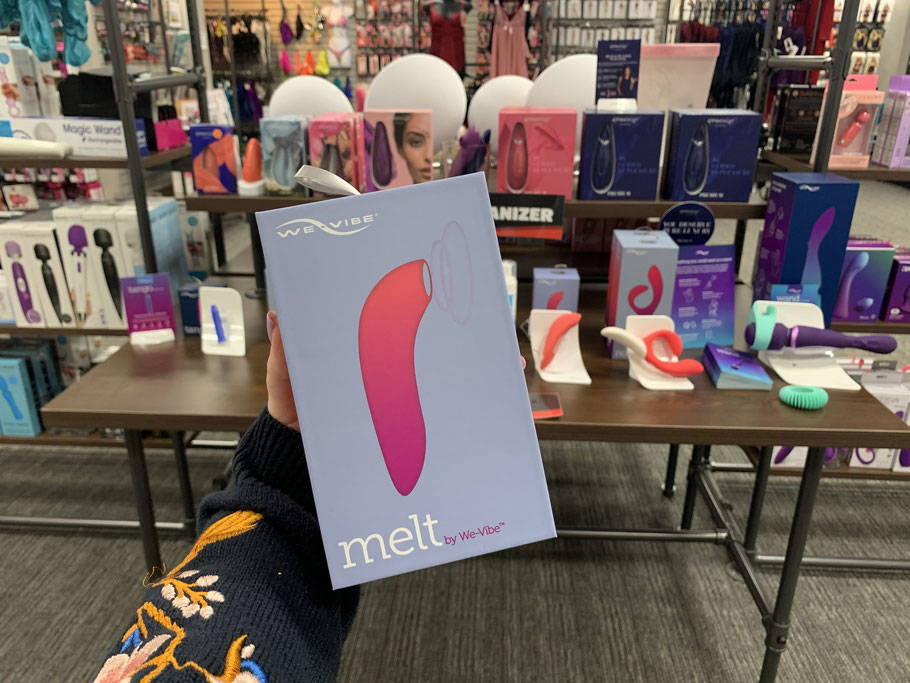 The fleshight quickshot is the perfect addition to any handjob or blowjob. It's an open ended stroker that adds extra texture and pressure to any stimulation. Spice up any stroking play with the handy lil Quickshot!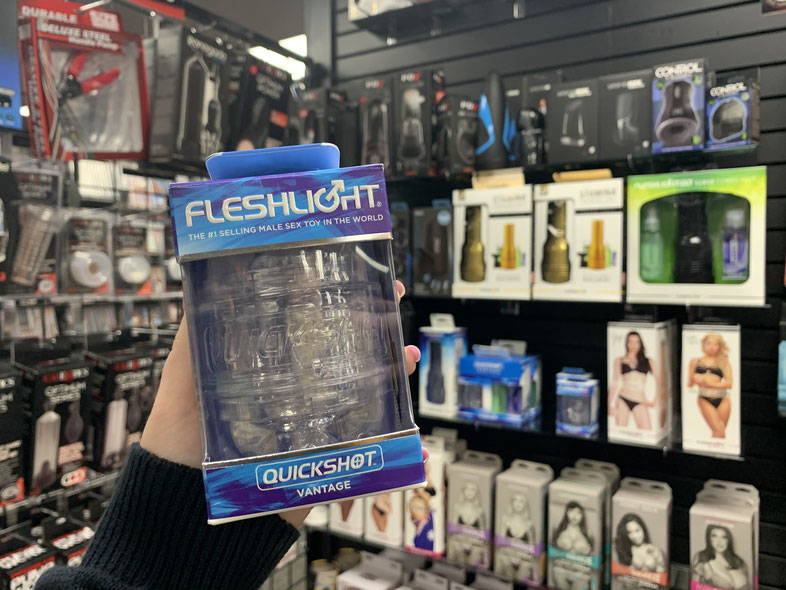 I always encourage couples of all varieties to try incorporating sex toys into their experiences. When you come at it with curiosity, creativity, and an open-mind it can completely transform and broaden your perspective on sex. Instead of going through the motions within the same routine, toys can help break that cycle and bring play and exploration back into your relationship.
To meet your specific needs, make sure to stop in and have a chat with our staff. We have so many options and we love helping you!