Studies show that for vulva-owners, penetration usually is not enough to achieve orgasm. This is partly why a lot of our customers seek dual stimulation toys, toys that can easily be used during penetrative sex, or a combo of toys to achieve vaginal and clitoral stimulation. Double the stimulation, double the pleasure and double the fun!
When you say dual stimulation, most people picture the "rabbit style" toy or some variation of a shaft-and-stem shaped vibrator. We've come a long way in this industry from the OG rabbit vibrators made with jelly rubber, 4 settings, and rotating plastic beads. Not only have we greatly improved upon the rabbit style toy, but there are now way more options for dual stimulation outside of that one model.
The "issue" with most rabbit style toys is that they aren't usually designed to be manipulative. Our bodies are all quite different, specifically the distance from the clitoris and the vaginal opening can vary greatly from person to person. If you find that the rabbit-toy doesn't line up properly with your anatomy, this list will include options outside of this style.
Here are 5 options and toy combos for dual stimulation!
 WeVibe's app-capable, rumbly and powerful rabbit style vibrator is one of my top favorite toys in my collection and has been since I got it. This is the only rabbit style toy I've found that actually delivers its promise of consistent dual stimulation to my unique body. The shaft is strong, solid, and curved for Gspot reach while the stem is curved downward and completely bendable. This shape makes it so even with thrusting or movement the stem bends with you and stays consistently where it needs to be.
●     Rechargeable
●     Silicone
●     App-capable
●     Two independent motors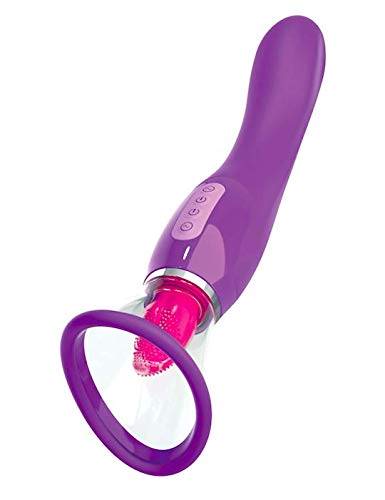 Vedo's affordable version of the rabbit style vibrator is really popular with our customers. The entire silicone-coated toy is very soft and bendable making it a little more manipulative than traditional rabbits. The shaft is super curved making it really ideal for Gspot reach - and the stem has the ever-popular two bunny ears that work to stimulate the clitoris on either side.
●     Rechargeable
●     Silicone
●     Two motors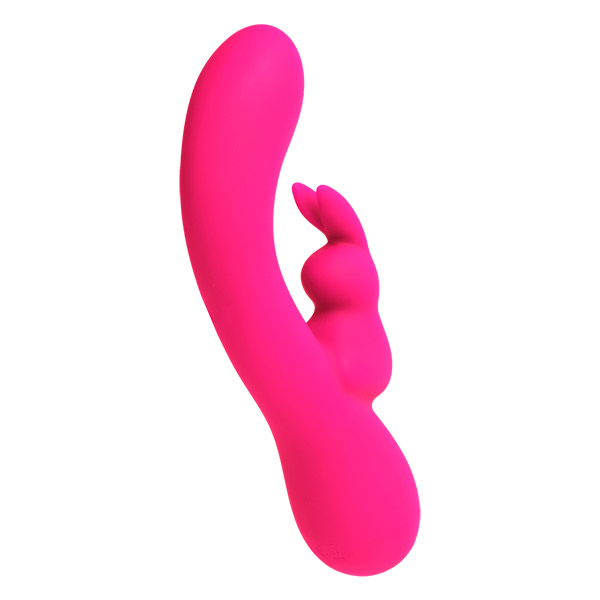 A Glass Dildo and Yumi by Vedo
One of my personal favorite combos is pairing an easy hand held vibe on the clitoris with a glass dildo internally. The Yumi by Vedo makes clitoral stimulation easy by sitting nicely between your fingers so you don't have to grip - this way you can focus on moving the dildo internally! This pairing gives you a steady consistent vibration on the clitoris and the smooth solid penetration of glass. We have an expansive inventory of different styles and shapes when it comes to glass toys - pick a shape that your body will love!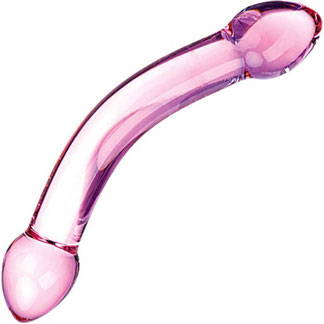 Suction Dildo and Womanizer
Similar to the last, this combo pairs penetration with clitoral stimulation. If you can get the right position, a suction cup dildo will give you complete freedom of your hands! I suggest a silicone option, and pairing it with the womanizer (air pulsation). Air pulsation toys like the Womanizer are easy to use because they don't require much movement. For the most part you line up your clitoris with the opening and let it do its beautiful thing. The Womanizer allows this especially due to its ergonomically shaped handle.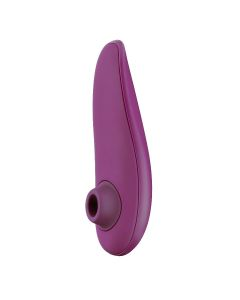 Anal penetration paired with clitoral stimulation is a match made in heaven - and often ignored! Butt plugs can greatly enhance the sensations of both the vulva and the penis. I suggest trying one out paired with the powerful rumbly vibrations of the magic wand! The magic wand's large massager head is so rumbly and intense - it sort of envelops the entire vulva when used in that area. Adding a butt plug to that sensation can take it to the next level.
(If you're new to anal check out our blog post titled "Beginners Guide to Butt Stuff"!)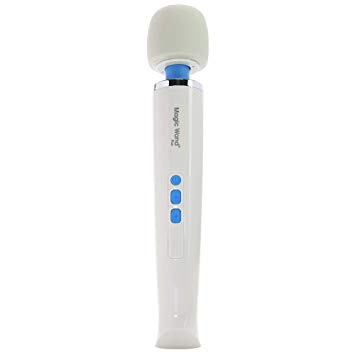 As you can see, there are a lot more options than just rabbit style vibrators if you're looking for dual stimulation. One thing I love about sex toys in general is how creative and tailored-to-our-bodies we can get with them. They open up a whole new world of fun, play and sensation for our sexual experiences.
This isn't a comprehensive list, and we have so many more options to explore in our stores. Stop in and have a chat with us so we can find something you will love :)